Walking into the factory in Yongkang District, Tainan, the steel Sheets coils are moving forward steadily on Gang Jou Stainless Steel ENT's production line, evincing a process now in its fifth decade.
Gang Jou Stainless Steel is a stainless steel manufacturing firm specializing in stainless steel coil processing. Its service items include steel sheet slicing, cutting, and filming. In recent years, the company has extended its operations into high value-added steel products. Products meet people's needs in industrial construction needs, but also in catering equipment, building materials, interior decoration, and chemical piping.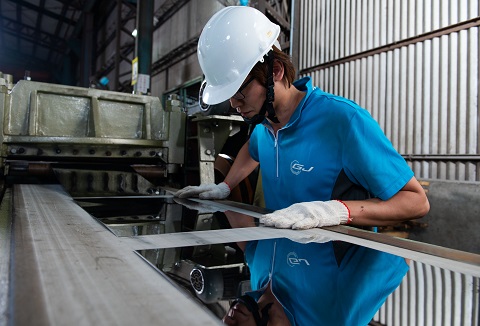 QC process in Stainless Steel Processing
The last 42 years of success are underwritten by:
Delivering orders on time – every time
Operating ethically with special focus on customer privacy
One-to-one dedicated customer service window
On-time shipments, packaged perfectly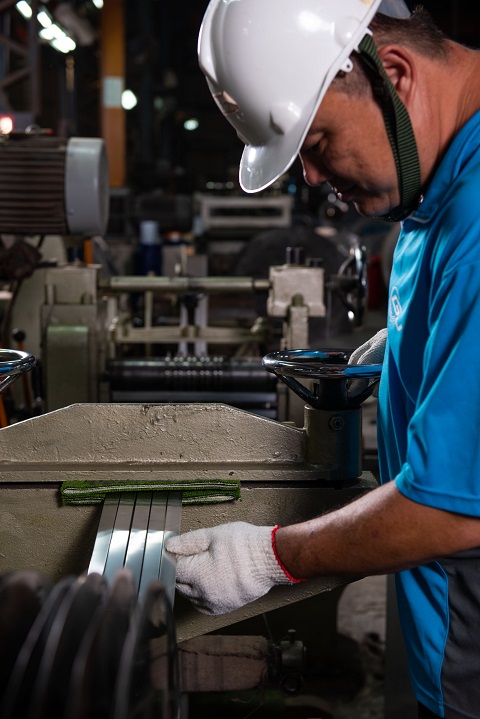 Stainless Steel Processing 
Whilst day-to-day production proceeds much as it always has, significant changes are on the horizon. As a result of the 2020 pandemic, physical commerce has been severely limited. Gang Jou is, therefore, now undergoing digital transformation in cooperation with the Foreign Trade Association of the Ministry of Economic Affairs in order to better leverage online business opportunities.
As the company's chairman, chairman Yeh remarks, "Practice makes perfect, aim beyond the horizon". As a digital approach to business looms over the horizon to become the new normal for companies around the world, Gang Jou Stainless Steel is poised to take maximum advantage.