Practice makes Perfect and its Value, that's what we believe!
Gang Jou Stainless Steel stands for its company core brand as it is strong as Stainless Steel not only by looking at its name in Chinese meaning steel & continent, but also we keep up and reveal the true characteristics of who we are and what we do, as to grow steadily and to aim to go across the world.
In the 1970s, when our industrial field were about to sprout, our chairman sensed the market and start to put down the root in Stainless Steel. We journey from local retailer to wholesale then Coil service center and further explored our markets overseas in 2008. We inherit the working spirit as craftsman and take every step carefully and steady; where honesty and experience leads us to become incomparable/ impeccable.
For the future, we will still continue to follow with our core and make sure profit are equally shared towards our customers are followed, especially when Stainless Steel suppliers are everywhere (full), we believe keep searching every possibility will help us to stand out under this very tough market.
Trusty are our root, it makes our name glow.
We are operating based on trusty, we follow our business moral and take Win-Win relationship as our main for more than 40 years and because of that we have been relied on and have received repeated orders from our valuable customers.
We cherish every working opportunities, we do not only take care of customer's problem, but we also think further ahead. By providing our expertise letting our customers feel comfortable and safe in placing orders with us.
How we deal when the market price rising sharply and extreme competitive?
We stick to the order and complete as it is agreed at the time, though this is making limited margin, but we prefer to work for a long term. We care promise than profit, Goodwill than gaining. Make a fortune at once has never been our first priority, but long term stable and happy business relationship and connection with our customers.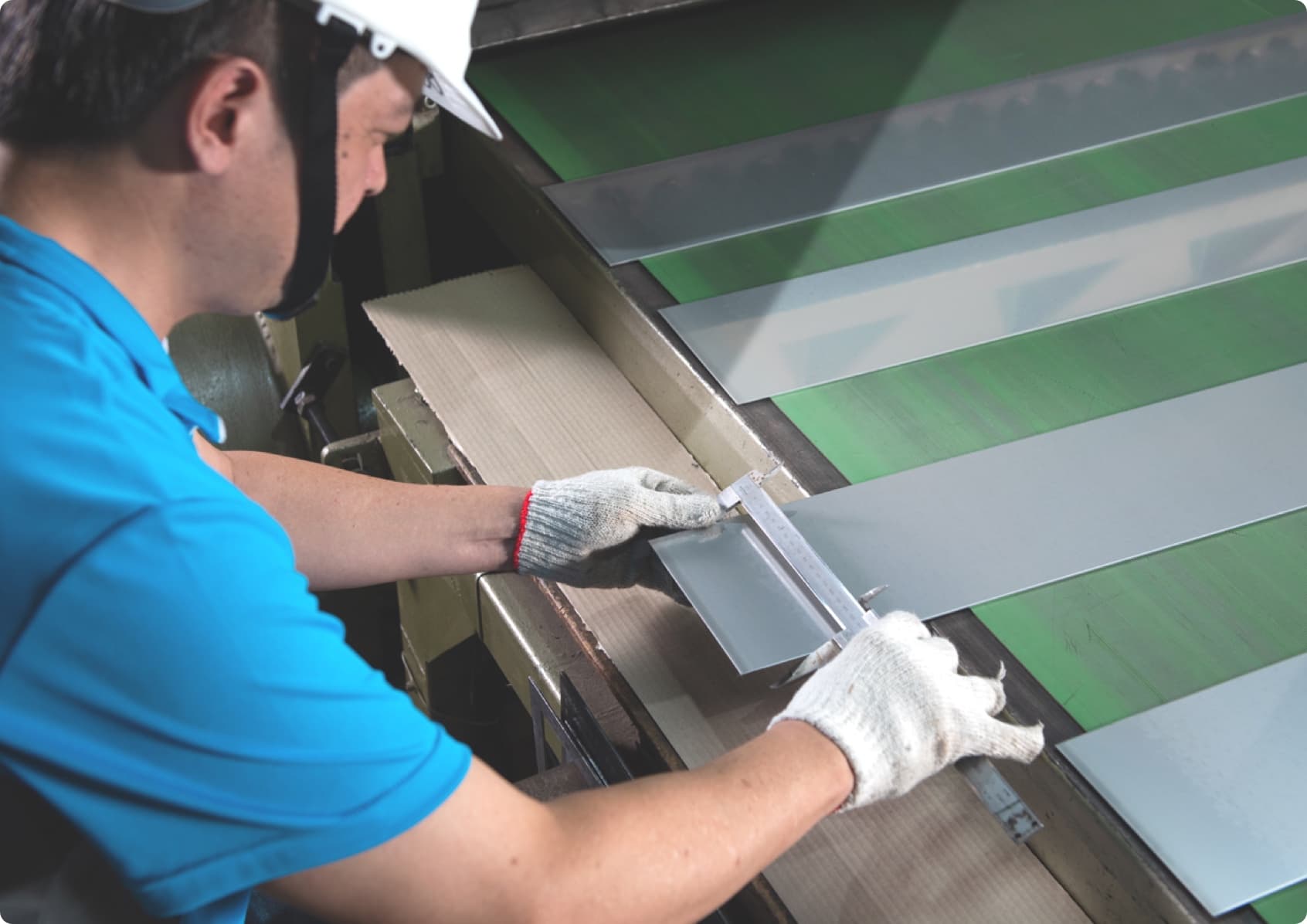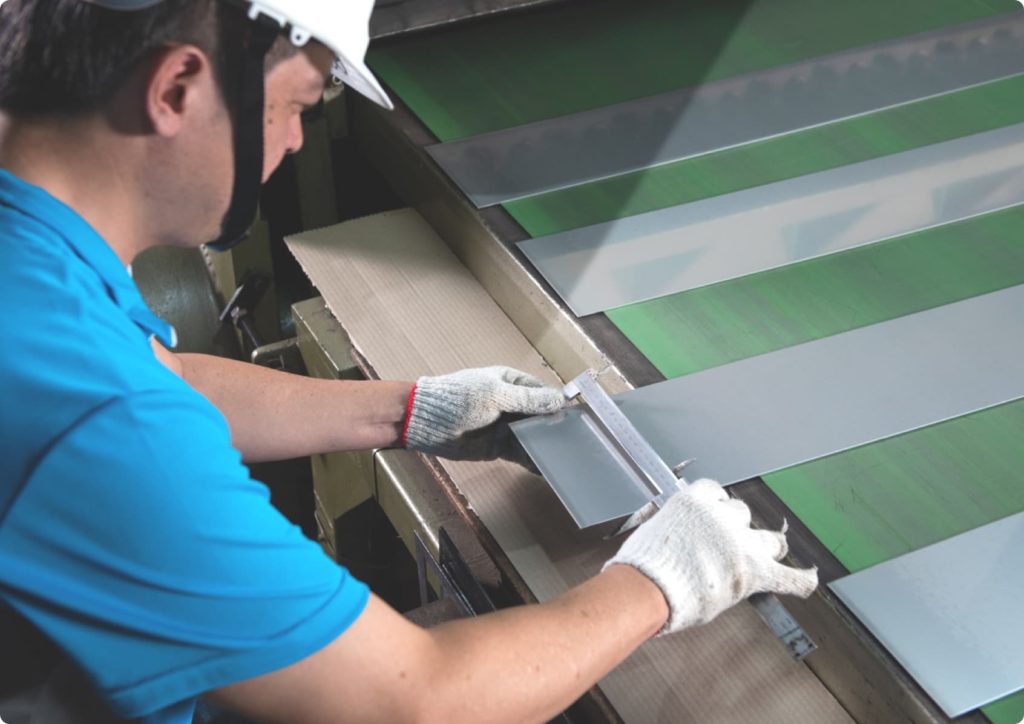 Solid Skill Turns into Master Piece Quality
Solid Skill
Turns into Master Piece Quality
Stainless steel Industry profession builds up from step by step, we believe experience and skill with care can transform into good products, every detail needs to be take care of, therefore, Gang Jou Stainless Steel work under 3 principles as (Thoughtful, Care, Comfortable) to make our valued customers Relieved and Satisfied.
Highly Flexible Customize Job Supply
We provide different sizes Stainless Steel Material, it can be in Sheets, Blanks, Strapping or Coils based on your requirements. Value added services such as film coating and logistic arrangement helps to reduce customers' production costs and improve of their working efficiency as well.
Special request on delivery or packing can also be checked and discussed.
Precised fabricating skill makes good quality Personel's profession is a stone to this industry, Gang Jou Stainless Steel has gained its experience from the past 40 years and leads to good quality as a result. All material complies with the AISI, JIS and CNS Standards, each size provided are to fulfill different requirements.
Stable quality material & fixed cost leads
Prices will vary from time to time and sometimes spots to spots, however, from the point you place your order with us, you can be sure about your final costs from us, as a rule of thumb we apply— A deal is a deal. At Gang Jou stainless steel, we provide not only expertise and also offers comfortable and trustworthy relation between our customers and us. Commitment is what we apply and made us stay long in this field
Each order is a commitment; each business is a trust handing over, Gang Jou Stainless Steel understands the meaning of good reputation and that's what we do:

Gang Jou Stainless Steel's attitude towards each order received by offering Professional Services and handle with care, our word counts and that makes us to be the first choice for you.
No matter price/market fluctuation, order fixed as per agreement.
We understand efficiency is the key to success, so we always prepare ourselves for prompt delivery.
Honest to the grade. Material follows international standard and each raw material has its own birth certificate(MTC). Third party inspection are welcomed if needed.
Accuracy in Thickness and Dimension
Skilled and experienced technicians make the size we cut and slit according to order. Staring into space, shown up our great ambition on the world stage
Gang Jou have been established on 1978, for more than 40 years exprenice within the stainless steel industry work in Taiwan, we have many skilled and experienced technicans which we made ourselves to be proud of.

We understand totally, man-force is the base of a company, a friendly working environment is one of the crucial point, Start from operating machinery safety accordance to helmets routine changing, constants safety Propaganda doing, we work as a family and comfortable environment and skill trainning makes our employees stay long, work hard and grow with our company.
Our Managing Executives sense the market quickly and keep ourselves to be competitive, cheapest price are never our strategy, but our service value and quality. Our Customers are around the continentals and we are pleased to let them see through this with us.
Gang Jou Stainless Steel work based on Honesty to make Win-Win with our customers, we learn and grow along to be able to satisfy each order, think ahead and make our customers to be happy with the result. We are honored to be considered as one of the most needed suppliers among our customers.

Practice leads to Skill and Success across the border beyond the edge. Gang Jou has setting our goal to be known Globally.